Water storage is critical. Efficient water system design for storage is the best weapon against climate variability and demand issues. EETS specializes in the incorporation of the water storage tank into pumping and distribution facilities. We listen to our clients, address all environmental issues and regulations and provide quality design work in the most efficient and effective manner.
Spotlight:

Water Storage Projects
Arvin-Edison Water Storage District North Canal Spreading Works
Kern County, California
The project consists of expanding the Sycamore Spreading Works by about 90 acres, expanding the N1 Balancing Reservoir by about 30 acres, and constructing four recovery/extraction wells. The Sycamore Expansion, located on the eastern edge of the District, consists of expanding the current groundwater recharge and recovery operation. Facilities include the construction of nine basins and 11 inter-basin structures. The recharged water will be pumped from the aquifer by the District's existing extraction wells. The N1 Expansion, located in the northern half of the District, consists of adding two additional ponds and four recovery/extraction wells. EETS engineers were hired to design the electrical infrastructure for the following expansion at North Canal Spreading Works and Intertie Pipeline/Pump Station:
(2) 12470:480V, single phase transformers

(9) 350HP wells

(2) 100HP influent pumps

PLC-based control system

(2) 100HP influent pumps

Pre-bid services and construction management
Tahoe City Public Utility District Upper Highlands Pump Station & Water Storage Tank
Tahoe City, California
TCPUD operates 11 water storage tanks and 10 ground water supply wells capable of producing 600 million gallons of potable water annually.  With aging infrastructure and increased demand, the District has been refurbishing and replacing booster pumps and storage tanks.  The Upper Highlands Project involved the installation of the Upper Highlands Booster Pump and a 1.2 million gallon storage tank for reserve for the Highlands community and the local high school.
Design modifications to instrumentation and control systems

Design emergency generator/ATS

Design telemetry/SCADA systems

Design (1) water reservoir (0.25MGD)

Post-design services
Table Mountain Water Treatment, Pumping & Storage
Friant, California
EETS has been working with 500 Nations to upgrade the casino water treatment plant, pump station and storage tank that service the gaming casino, three restaurants, and the Eagle Springs Golf and Country Club. 
Water Treatment Plant Design:

Corrosion control, site power, telemetry, level monitoring, site lighting and security systems for existing raw water tank
Development of electrical infrastructure from treatment plant to tank site for (2) future treated water tanks and (1) additional raw water tank
Design electrical capacity/develop electrical infrastructure for (3) future 40HP treated water pumps, (4) immediate 75HP VFD-driven booster pumps to replace (3) 40HP fixed-speed pumps
Provide PLC-based controls
Provide redundant emergency generators with related automatic transfer switches
Storage Tank and Pump Station

Design storage tank electrical (lighting, security system, power, control, instrumentation, site RTU and radio telemetry)

Provide design drawings and specifications for passive cathodic protection system

Provide electrical design drawings, specifications and construction cost estimates for 90% and final submittals (main/booster pumps, emergency generator, ATS, radio telemetry, pump station electrical, new utility service, PLC-based controls, instrumentation and controls)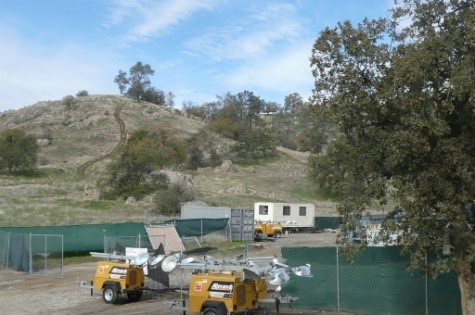 Yuba-Wheatland Ground Water Recharge & Storage Pumping Stations
Yuba County, California
The Yuba/Wheatland In-Lieu Groundwater Recharge and Storage Project conveys Yuba River surface water, when available, to an area of Yuba County that is currently solely reliant on groundwater. Introduction of the surface water supply enables in-lieu recharge of the Basin to improve water supply reliability, sustain and improve water quality, provide stored groundwater for local use when the surface water supply is limited, and provide water supply to the Environmental Water Account and the SWP and CVP. EETS provided electrical design services for both the pump stations and storage pump stations.
Pump

 

S

tations

Design Pump Station 1 with (4) 100HP pumps and (1) 200HP pump
Design Pump Station 2 with (1) 40HP pump and (3) 100HP pumps
Design Pump Station 3 with (1) 30HP pump and (1) 75HP pump
Design new main switchboard, new one-line diagrams and perform load calculations
Design control schematics, conduit and panel schedules
Design VFDs at each pumping station
Construction management services

Ground Water Recharge and Storage Pump Stations

Perform short circuit/coordination studies
Design Pump Station 1 with (3) 250HP pumps
Design Pump Station 2 with (2) 250HP pumps and (1) 150HP pump
Design new main switchboard, new one-line diagrams and perform load calculations
Design control schematics, conduit and panel schedules
Design VFDs at each pumping plant